I am IN LOVE with the Encourage Beauty Campaign
that In Honor of Design & Dean Street Society is promoting right now!
You need to get over there and check out all of the beautiful bliss!

We as women are professionals when it comes to sizing ourselves UP.

... the sad part is, that most of the time, it ends up tearing us DOWN.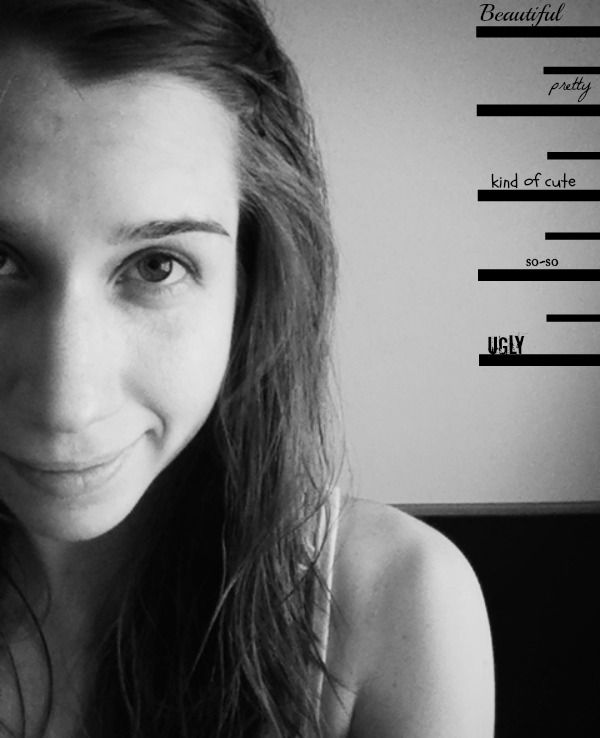 "You are not as pretty as THAT girl."

"If you only lost a couple pounds..."

"No one thinks you are cute."

"You USE to have a body... before kids."

... and on and on and on ...

We have become experts into fooling ourselves that we aren't

BEAU·TI·FUL // adjective

1: having qualities of beauty : exciting aesthetic pleasure
2: generally pleasing : excellent

Words are powerful.
Let us BLESS the women in our lives; family, friends and strangers alike!
... the ones we pass on the street, stand next to at the grocery store,
see at work, meet at the park, or just happen to bump in to...

with affirming TRUTH about the beauty they possess!

{video by Unilever}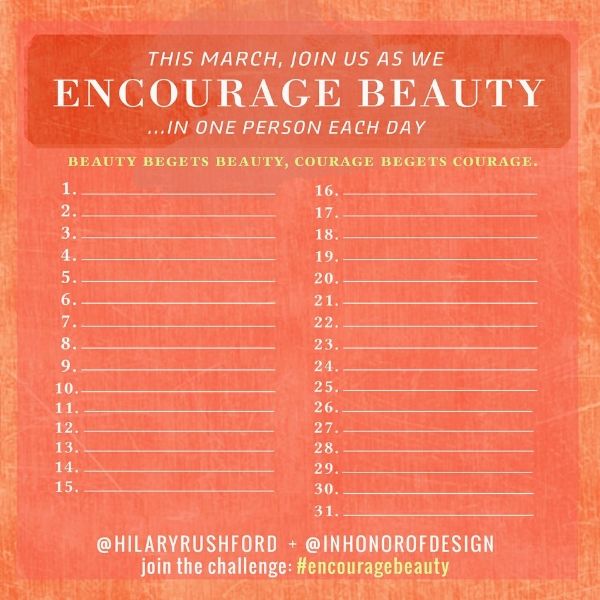 Just one person a day. OR MORE! We can do this!
Find full details over with Anna & Hilary!
____________________________________

Don't forget to enter the giveaway I am hosting with 24 other lovely ladies before you go!!!
____________________________________

Have a blessed weekend, beauties!!!
XOXO