You know what gets me bent out of shape sometimes?!
When people are all like, "I won't be able to DO things when I have children."
Usually I snap right back into shape. It lasts for like 2 seconds.
If you've said this to me in the past... don't worry, I've forgotten.
End vent. Moving on!

I believe you can set your mind to what you want to do... even as a mother!
Like paint a bedroom with two small children running around.
It's crazy. Yes. But they are my life... and I love to make it work!

Funny - my children are the ones who INSPIRE me.
They make me do crazy things! I was pretty much begged to paint their room "Crested Falcon."

::: sad, blank canvas :::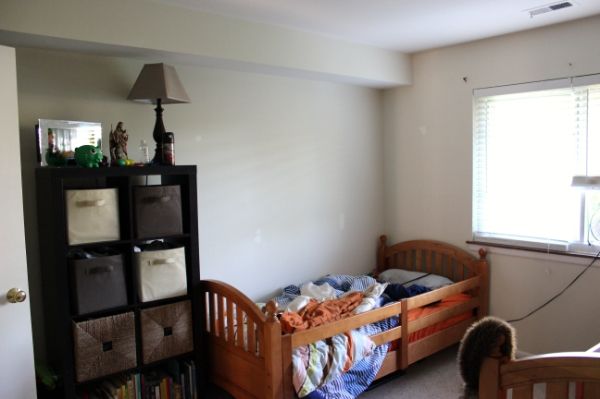 I just put every toy I could find in the living room and let them loose.
They were like elves on caffeine. Basically a dream come true for them.
And then I gave them chocolate-coconut milk shakes... hello!
Bribery is a good thing sometimes, folks.
You know you do it too! Don't judge.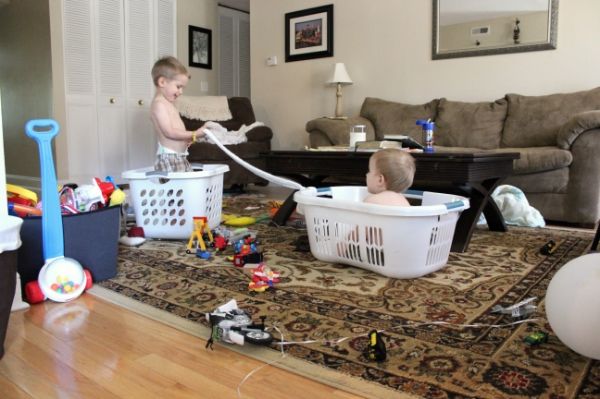 ::: what a can of $20 paint will get ya :::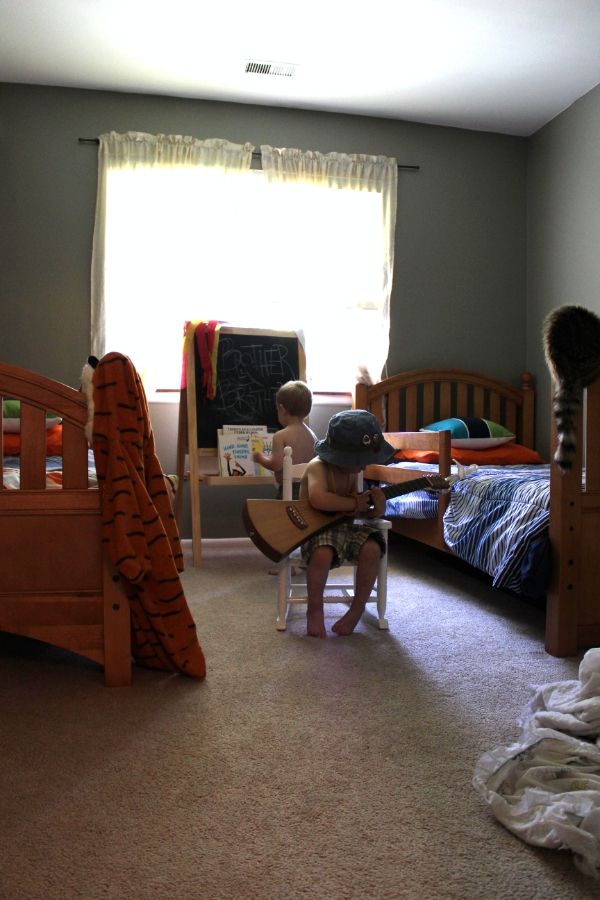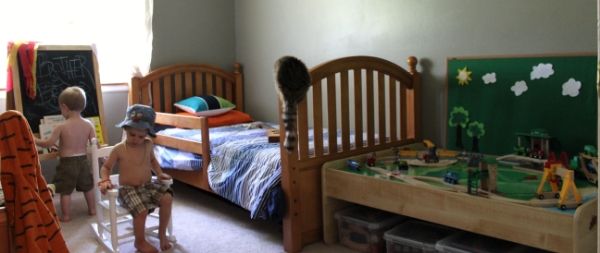 ::: Davie Crockett... I mean, er, Judah... approved! :::


P.S. My children typically wear more clothing. The stripping and raccoon hat was their inner wild man
coming out at they were slightly unsupervised by a domestic influence.

P.P.S. Yes, I obviously cleaned up the room and made the beds for the photo shoot.
But believe it or not - before naptime and bedtime they clean up EVERY toy.
It's a routine. They hate me for it. But I'm cool with being the bad guy.

Celebrating my one year blogiversary aaaaall week long...
::: Want a $100 TARGET GIFT CARD??! Me too! ENTER TO WIN HERE! :::