I saw this idea on Instagram not too long ago and thought it was pure genius.
Such a neat way to celebrate a "baby on board" -
FIRST TRIMESTER SURVIVAL KIT
!
For me, first pregnancy was a breeze. It's easy to take that first and second...
maybe even third nap of the day without other little babies running around! Most of my friends are on
baby #2 or baby #3 right now... and support is needed when momma is busy growing another baby!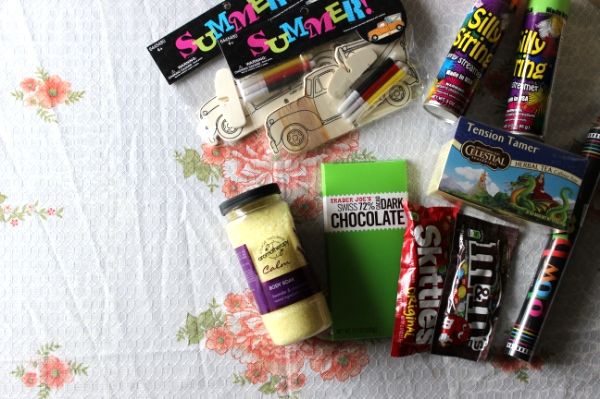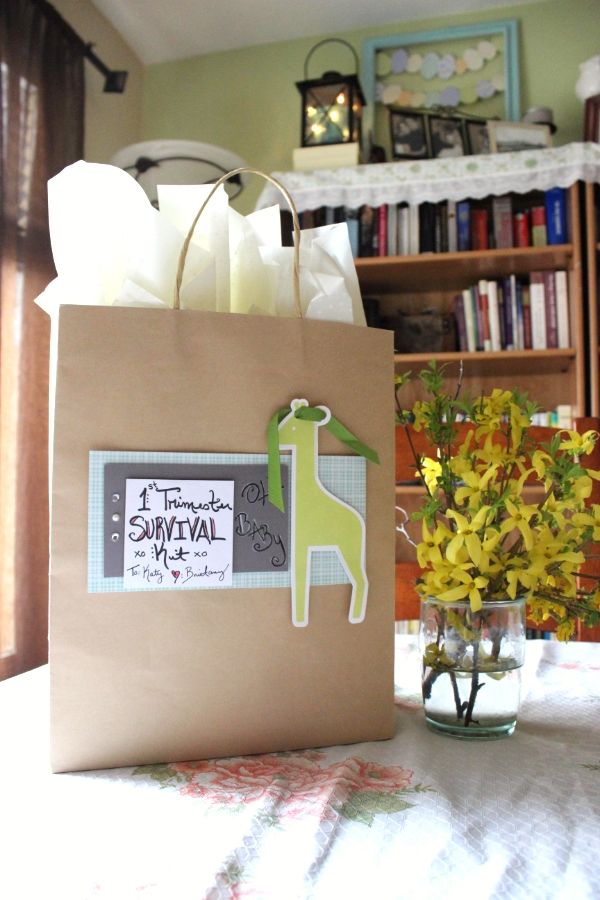 The bag can be filled with whatever best fits the situation at hand!
I filled this gift bag with candy, ginger-peppermint tea, relaxing bath salt, and little projects for siblings...
to
hopefully
keep them distracted for some time while momma takes a rest.
Babies seem to be EVERYWHERE right now! I love it. LIFE is beautiful.
Do you know some babies-on-board too?! Gift their mommas this Spring!!!