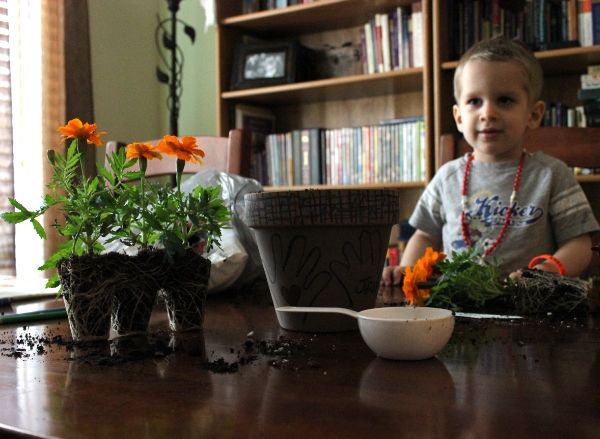 I love my momma. She's my best friend for life. Since we were able to visit her last weekend,
we took advantage of the timing to bring her a little Mother's Day gift!

My two year old begs to do a "project" every, single day... sometimes multiple times a day.
And play dough, crayons, and water colors just don't cut it sometimes! This blew his mind.




Oh what a mess! These little guys LOVED using their hands to make this gift for grandma.
I used permanent markers to trace their hands onto the pot! Easy. Fun.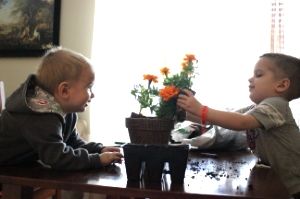 My dining room was a disaster by the way. Dirt zone. I had to mop.
But the excitement was worth it!




They did most of this by themselves. It was a riot and my mom loved it!
What are you giving to MOM this May?!?!