So all my social networking feeds have been flooded with New Year resolutions... So exciting to see all the ideas! I've decided to do this backwards and share about LAST year's resolution and how it changed our lives...

Shortly after Nathan and I got married I realized how severe some of his reactions to food could be. Just a couple months into marriage we found ourselves in the gastroenterologist's office having him tested for crohn's disease, irritable bowel syndrome (IBS), colitis, and even cancer. This was the fall of 2009 and it scared me to death.

The doctor sat me down after the examinations were over and explained that Nathan didn't have cancer or anything too severe (THANK YOU, LORD). But what he DID have was a bad case of IBS. I remember asking him what we could do to fix the problem and he told me that Nathan could just keep taking whatever over-the-counter drugs worked and continue a normal lifestyle. With furrowed brows I shook the man's hand and walked out of that office more determined than ever to get my husband OFF all drugs that kept him balanced.

You know all that food you see Paula Deen cook?!?! THAT'S what I grew up eating - and that's how I use to cook! The first changes we made were with meat and dairy. We just cut back at first... but it wasn't enough.

I ran into a nutritionist who encouraged me to diligently keep a food diary and find the triggers that made my husband sick. This was the spring of 2010 and this advice gave me hope. Finding and eliminating triggers would most likely make him healthy again.

Months later the foods that caused problems were becoming more and more clear. By the fall of 2011 we had nailed down that fatty meats, all oils, sugars (especially high fructose corn syrup), eggs, and dairy were serious culprits.

I found myself scouring the internet, library, etc. for resources on how to cook for people with allergies!
SO. OVERWHELMING. I would cry. Seriously. I had a lot of relearning to do.

A friend of my mine has a beautiful blog - all about family life and plant-based living. I was VERY curious and could see the GOOD that it was doing for her family. She told me to do TWO things:
Read Alicia Silverstone's "The Kind Diet" and watch "Forks over Knives."
I got to work.



We decided that on January 1st, 2012 we were going to dive into a plant-based lifestyle.
It seemed like the last piece to the puzzle for us. AND THANKFULLY IT WAS!!!

The changes that we saw were amazing. After a couple months, Nathan was able to come OFF all medications COMPLETELY. Makes me happy to see him eat food and know that he will not be sick as a result. He now only needs that medication in the case of a serious splurge... which is very rare.
Food should bring LIFE - not DEATH!

I have had my own little set of unexplained problems in the past year or so. What I thought was normal all my life... has turned out to be NOT SO NORMAL.

ANXIETY

ASTHMA

PANIC ATTACKS

DARK CIRCLES UNDER EYES

RED EYELIDS

CONSTIPATION

SEVERE PMS

CLOTTING & HEAVY PERIODS

RANDOM RASHES (eye, armpit, knee) that burn, itch, and bleed

REPEAT URINARY TRACT INFECTIONS

FATIGUE... needing 9 or more hours of sleep PLUS a nap EVERY day

6 doctors, numerous antibiotics, 3 cat scans, multiple xrays, tons of blood work, and half a dozen urine samples later... THERE HAVE BEEN NO ANSWERS! NOT ONE ANSWER. Did I mention that they found NOTHING!?!?!?!?!? Nothing but a bunch of medical bills.

I was handed at least 4 different prescriptions that I didn't even fill because I was sick and tired of the "band-aids." They kept telling me: "This is NORMAL after having babies." "Everyone has little issues." "Depression and anxiety run in your family - you might need to be on something." ETC ETC ETC.

I started an elimination diet and decided to treat myself.

I found my triggers and discovered some allergies and have been doing SO MUCH BETTER! I can't even tell you how AMAZING I feel. I am ADDICTED to my NEW NORMAL.
THIS is how I SHOULD have been feeling all my life!

All of my symptoms are GONE. GONE. I still have a touch of RASH - but it gets better every month.
AND MY EYES feel so much better!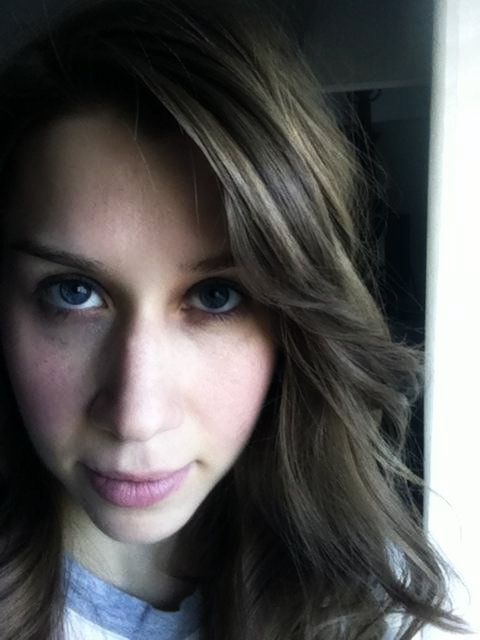 My poor husband confessed that he felt like he had to brace himself the week before my period would come - because my PMS was THAT bad. I was like nails on a chalkboard. I know it! The past couple of cycles have come and gone and we BOTH noticed the difference! It is CRAZY what food can do for you!!!

My children are noticeably better too. Their allergies are a mixture of mine and Nathan's. Makes sense. No more diarrhea, no more "potty hurts," no more red rashes under their eyes, no more extreme anxiety.

PLANTS PLANTS PLANTS... and more PLANTS.
I've been using what God created to heal me, my husband, and my boys!

We've said goodbye to...
DAIRY
TREE NUTS
WHEAT
SUGAR/HFC
MANGO/PINEAPPLE
MAPLE SYRUP
MOST OIL
...and hello to feeling much better :-)

People ask me all the time what we eat. A LOT of fruits, veggies, and whole grains - with organic meat here and there. I juice and smoothie every day for my kids... and make most things from scratch.

Sounds like "no fun?!" I would argue that it is NO FUN to be sick, tired, and dead.

I also get asked how much time I spend in the kitchen every day. I actually just moved my bed into the kitchen this morning. Haha... joking. I do spend a lot of time some days. 2 hours? Give or take. But it is worth it.

I have more energy (7 hours of sleep and NO MORE NAPS)

I have less anxiety than EVER BEFORE IN MY LIFE

I am 127 pounds and a size 4 (2 babies later! Gained a solid 60 pds with both.)

I have regular bowel movements (tmi?!)

I have a healthy urinary tract

I don't suffer from PMS anymore

I have beautiful periods - no clotting or headaches - no need for Midol

I have a brighter complexion

My nails and hair are longer and stronger

I am ALMOST rash free...

I AM LOVING MY NEW NORMAL

I am loving my family's new normal. I am thankful for all the people and resources God has literally HANDED TO ME to help lead us into this lifestyle that I truly feel is saving our lives.

Last year's "New Year's resolution" started a revolution for us! We made a change - and are never looking back!

What are you hoping to do, change, achieve in 2013?!
I wish you the best in all of your endeavours and adventures!

HAPPY 2013

XO