::: Meet Stacey & Kyle :::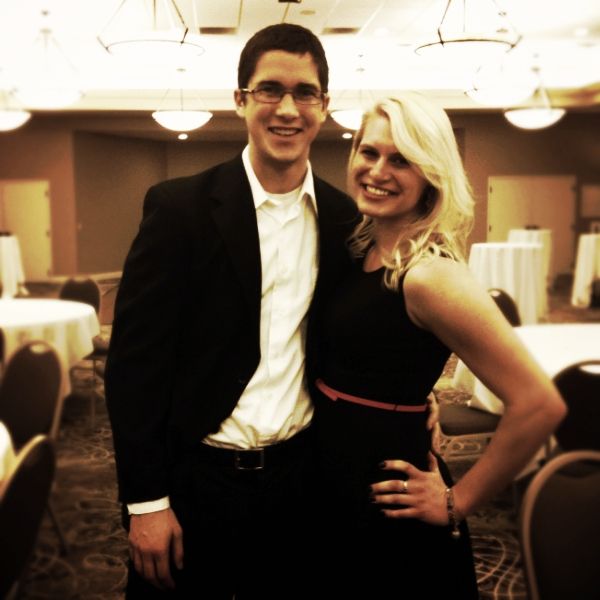 _____________________________________________

They are teaming up with me this month to bring you a DATING SERIES that literally left me speechless.
These are some beautiful, holy people with big hearts! I'm thankful they were willing to share!
I'll let them do the talking...
_____________________________________________



Kyle and I have been dating for about 6 months now.
We met last summer at a friend's wedding! These friends just happened to be leading a mission trip to Africa
the following month that both Kyle and I were invited to go on. Although this was our first time meeting,
we didn't really get to know each other until our month long adventure in Togo, Africa.

What was beautiful about getting to know each other in such a foreign atmosphere
(both in location and in culture) was that we knew our interest in each other was not
clouded or masked by first world luxuries or societal pressures -
I wasn't wearing make-up or cute clothes, we didn't have technology or social media...

Our mission in Africa allowed for us to grow in friendship first, putting ideas of potentially dating
out of our heads (easier said than done for a girl!), and placing our focus on working alongside
a community centered on Christ.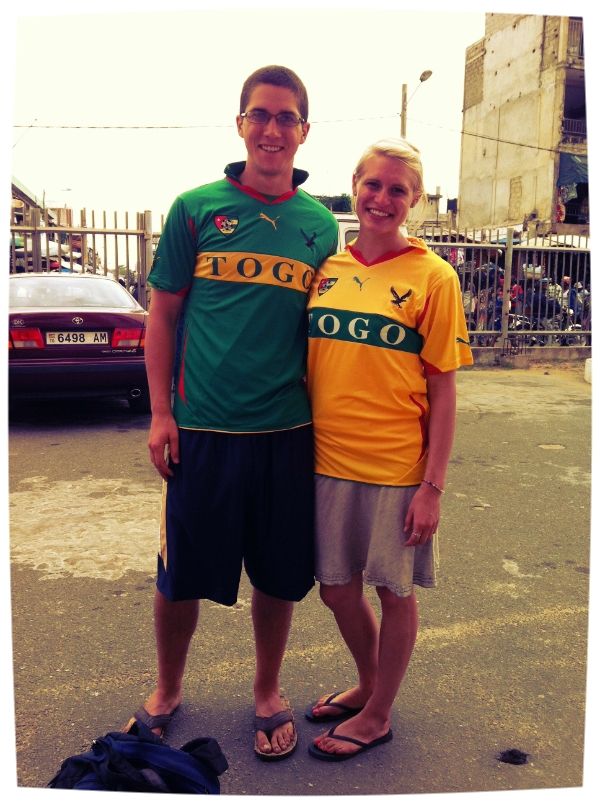 We have a deep desire to live our Catholic faith as radically as possibly.
All that we do should somehow relate to and reflect our Catholic-Christian roots.
We are constantly trying to think creatively and brainstorm ways in which we can bring
the teachings of Christ into everyday things, such as date night...

"The Corporal Works of Mercy are charitable actions by which
we come to the aid of our neighbor in bodily necessities."
- Catechism of the Catholic Church #2447

This teaching is based off of Matthew 25:36-40:
"I needed clothes and you clothed me, I was sick and you looked after me,
I was in prison and you came to visit me. Then the righteous will answer him,
'Lord, when did we see you hungry and feed you, or thirsty and give you something to drink?
When did we see you a stranger and invite you in, or needing clothes and clothe you?
When did we see you sick or in prison and go to visit you?' The King will reply,
'Truly I tell you, whatever you did for one of the least of these brothers and sisters of mine, you did for me.'"

In our Corporal Works of Mercy Date Series,
Kyle and I incorporate these actions into typical date night
activities by making dinner at home or going out to eat,
going to mass or doing a holy hour together, seeing a movie...

and also doing one of the ideas listed below!

1. Feed the hungry.
Contact your local soup kitchen and ask if there are any days where help is needed the most.
Volunteer to help pass out food to the visitors and take some time to talk with them, get to know them,
and spread Christ's love! You could also donate canned goods to the local food bank.

2. Give drink to the thirsty.
This one can easily be included into volunteering at a soup kitchen, but a more creative way
to accomplish this work of mercy could be to set up a FREE lemonade stand during the summer!
Go to a local park or baseball diamond during a sporting event or a really hot day.
If you're up for it, you could even do this during the winter, but use hot chocolate instead!

3. Clothe the naked.
Donate clothes to Goodwill or some other local thrift store.
You know those pairs of clothes in the back of your closet that you haven't worn in a few years,
but just can't seem to let go of? LET GO!
It will be freeing as well as beneficial to others who need them more than you do!

If you want to get really creative and think outside the box,
cover or flip inappropriate magazines in the grocery store.
The provocatively dressed women on the covers of the magazines need to be clothed as well.

4. Shelter the homeless.
Contact the local shelter and ask if there is any type of volunteer work you can do for them.

5. Visit the sick.
Bust out the arts and crafts and spend some quality time with your significant other,
or with your whole family, making cards for the elderly in the nursing home!
Ask your pastor if there are any people in particular that
could use a card and some friendly faces to brighten their day.

6. Visit the imprisoned.
Contact the local juvenile detention facility or prison and see what their rules are regarding visitors.
This one might be better if you get a few friends to join you as well.
Take some time to get to know and love them!

7. Bury the dead.
This one is a little trickier considering there is no way that we can
literally bury someone who has passed away.

However, we can certainly pray for those who have already died!
For me personally, my heart goes out to the innocent babies that will never have the chance to go on a date
because of the tragedy of abortion. We can actively take part is this work of mercy by praying in front of
an abortion clinic for the ones that have already been aborted and for God to graciously spare the lives
of the ones at risk. PRAY TO END ABORTION!

Saying a "walking rosary" is a beautiful way to spend quality time together
and get to know each other better on a spiritual level.
You can share your prayer intentions out loud and learn more about the things that
are important to each other. You can "bury the dead" by praying in a cemetery -
for the poor souls in purgatory - as well as the souls of people you know that have died.

One reason why the Corporal Works of Mercy is important to us is because
that is exactly what we were doing while in Africa!



For more ideas on how to actively take part in the Corporal Works of Mercy visit HERE!

Love, Kyle & Stacey