___________________________________
Just a quick reminder:
There is only a little time left to enter my Valentine's Day GIVEAWAY!!!
Better check that out!
___________________________________

I love to cook, but seriously try to avoid spending too much time in the kitchen.

Mainly because my kids FLIP OUT when I cross into the room with the refrigerator.
They start chanting like ancient warriors: "EAT! EAT! EAT!"
Or whining like hungry hyenas: "Smoooooooooothies!"

They just don't seem to get the message that climbing up my legs
or throwing themselves on the floor in desperation
doesn't bring the food out any faster!

One of the most frequent questions I am asked is,
"What do you eat on a plant-based/whole-foods diet?"

With my most serious face I reply, "McDonalds."
It's a joke.

I decided to keep track of what we ate for lunch all week with pictures...
(actually a 2 week project because I failed to take pictures some days!).
Here's a sample of what's been served up...

::: vegan mac n cheese :::
rice noodles
Daiya pepperjack shredded "cheese"
sea salt + pepper + ground mustard
a dab of Earth Balance
a shot of rice milk
added tomatoes & broccoli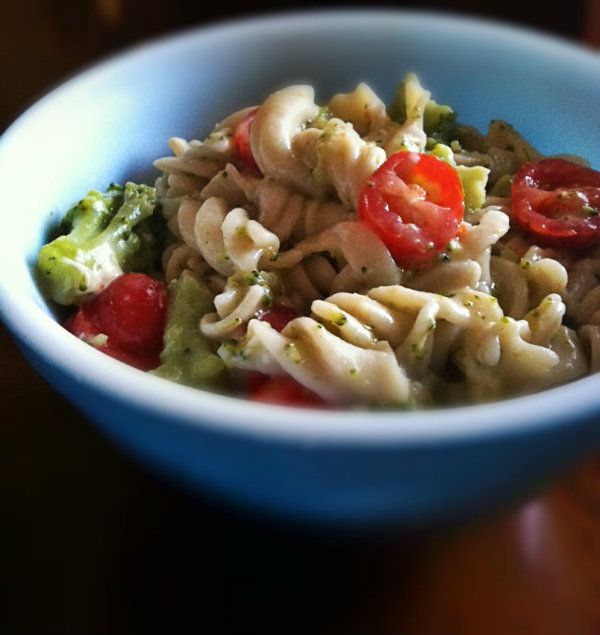 ::: guacamole-chicken salad :::
shredded romaine + kale
baked chicken pieces
homemade guacamole
tomatoes with lime
tortilla chips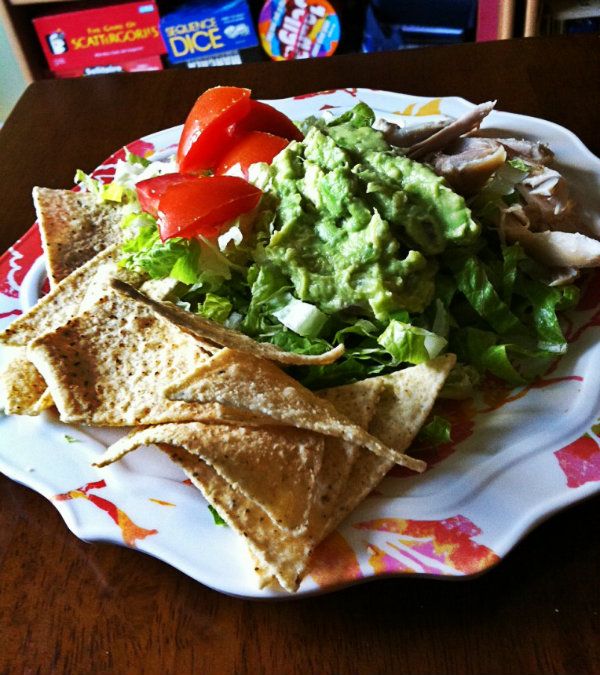 ::: stir fry :::
you name it... it's in here.
we're talking asparagus, carrots,
peppers, onions, garlic, green beans,
mushrooms, squash, and zucchini
+ extra virgin olive oil to saute
+sea salt to taste



::: veggie wrap with strawberry poppyseed dressing :::
gluten-free spinach tortilla
romaine, cucumbers, apples, carrots, yellow pepper
banana peppers, crushed sweet potato chips
+ Marzetti's Simply Dressed strawberry poppyseed vinaigrette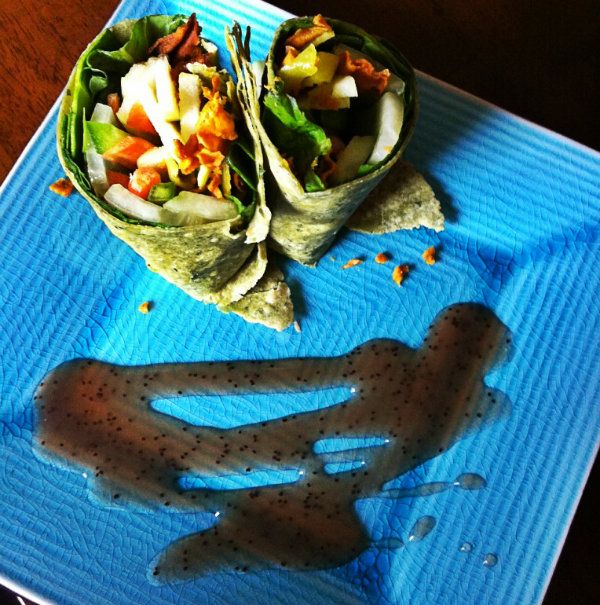 ::: eating out... SPLURGE :::
this is just being very honest...
sometimes we NEED or just WANT to eat out.
SMOQUE hooked us up here. that meat is for FOUR people BTW.
i called ahead - no gluten, no dairy, no corn syrups in that BBQ!!!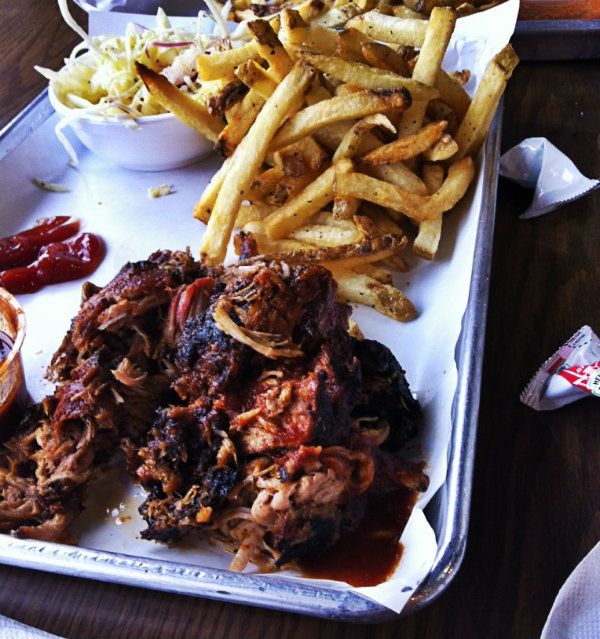 ::: Pad Thai :::
found this recipe from Big Bowl.
i tweaked it a little bit - added less animal and waaaaay more veg!
oh and who puts dried shrimp pieces in their pad Thai?! Not me! *shivers*


::: Homemade Veggie Burger & Smoothie :::
stay tuned for this recipe. i LOVE, can't get enough of these, black bean burgers!
served on romaine
with onion rings
+homemade bbq sauce
(smoothie ideas here!)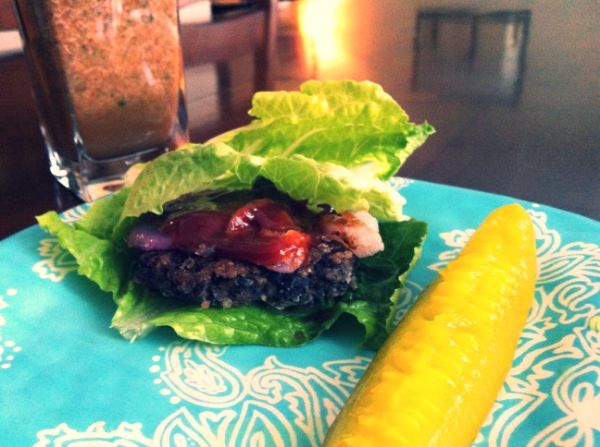 So yea... we're not just gnawing on raw carrots over here!!!
Wanna come over for lunch?!
If you do, you must promise not to start chanting, "Eat! Eat! Eat!"