Yesterday I took the kids to peer at the Easter Bunny at the mall.
I say "peer" because there was NO WAY I was paying $10 bucks for my children to have
a moment on the bunny's lap that would most likely only lead to tears and night terrors.

We've been talking about the "Bunny" lately. He is EVERYWHERE.
He and Santa Claus have some serious PR reps. Job well done. My kids have noticed!

Our family has decided that bunnies can be part of Easter in a fun, Spring-is-here,
fluffy, feel good kind of way. But we have opted out of the commercialized Easter Bunny scene
to give our kids the chance to revel in the mystery of Holy Week and Easter morning with
ideas, images, and stories of the miracle that truly took place.

Am I worried that my kids will not believe in God
if we allow them to believe in the Easter Bunny?
(Because when they find out the Easter Bunny and Co. are
not real that must mean that Jesus isn't real too???)

Uhhh... definitely a concern, but not the main reason.

Our desire is to connect these special holidays with Christ and His saints,
REAL PEOPLE, so that our children can visualize, live, and thrive in the body of Christ.

Does that mean we can't celebrate the season with traditional flare?
I don't think so! We have been busy getting ready for Easter morning...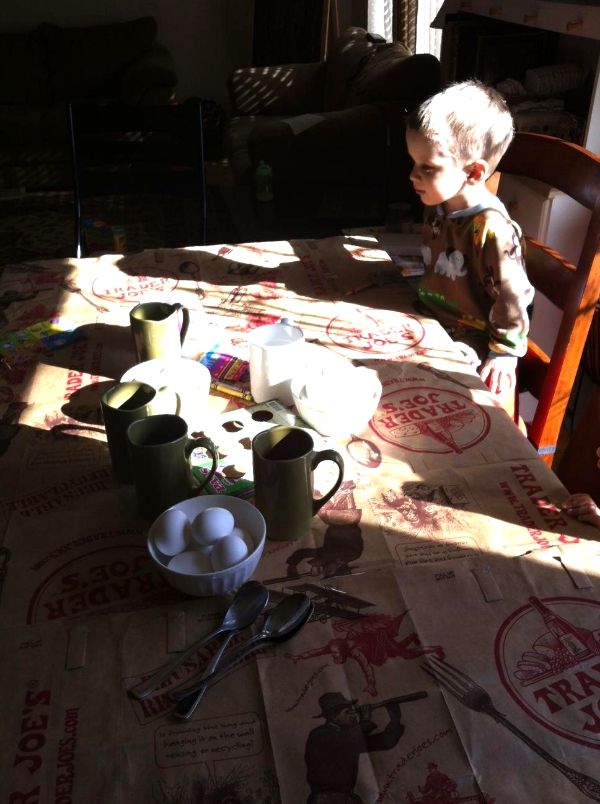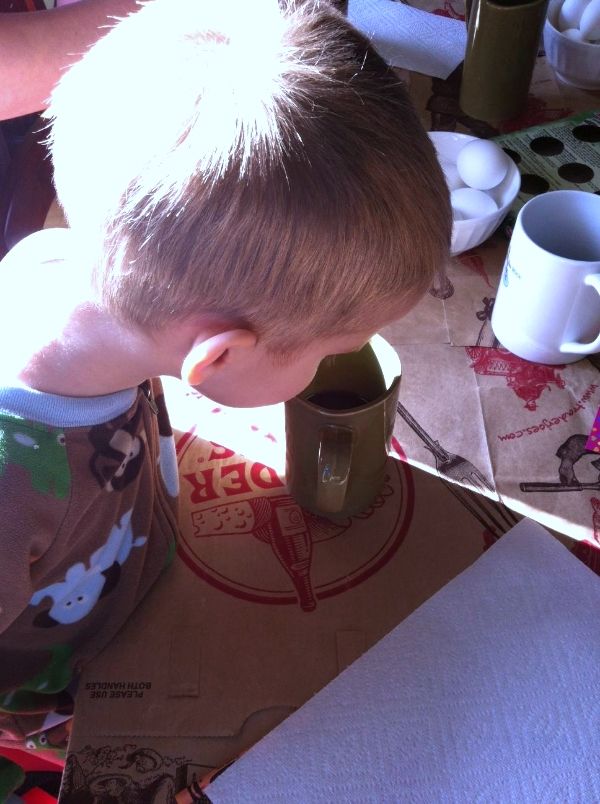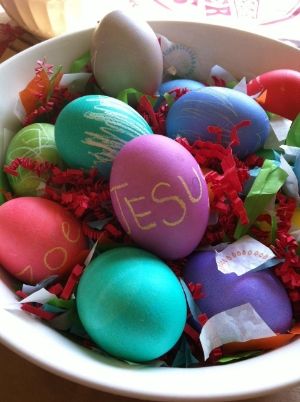 And here is a snapshot of reality. It was messy! There was tension and tears.
But we had fun!!! Broke a couple eggs in the process. Second breakfast, anyone?!
This is good though. A perfect representation of our souls before Christ...

broken... and crying out for a Savior!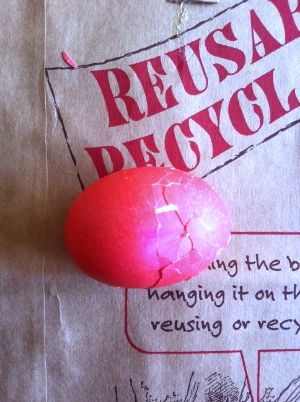 We knew that we wanted our kids to have Easter baskets too, but decided to call them
"RESURRECTION BASKETS" instead! Here is how it is going to work...

A lovely friend of mine had this beautiful idea to build a "tomb" in the
house to place Jesus in on Good Friday.
The only question I had was,
"How do I keep my BOYS (she has girls!) out of the TOMB... "TENT"... "FORT" ... for a couple days?!

Here is our solution. We let the boys play with this for a long time last night.
They loved crawling in and pretending to be Jesus. Hours of entertainment!
But we made it small enough (storage box with black cloth) so that we could
keep it UP HIGH for viewing purposes... and to prevent tomb raiders!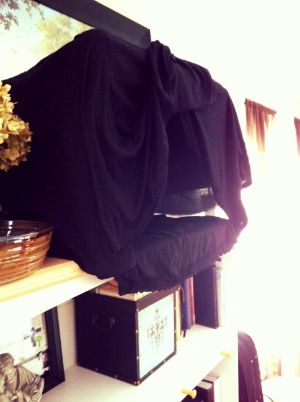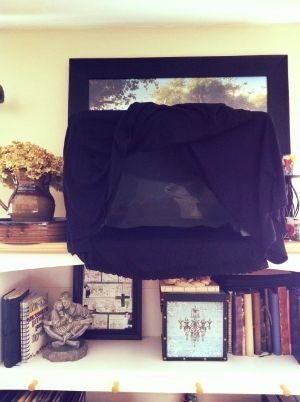 They will also be placing their Easter baskets in the tomb with Jesus...
and on Easter morning... Jesus will be gone - RAISED FROM THE DEAD -
and their baskets will be RESURRECTED with lots of special treats!!!

Thoughts? I know you parents out there have them!
Especially when it comes to traditions and holidays with kids.
What's your jive? How do you bring Easter to life in your home?

P.S. we are LOVING this book about the THREE trees that were part of Jesus' life!
Thanks, Uncle Mattman!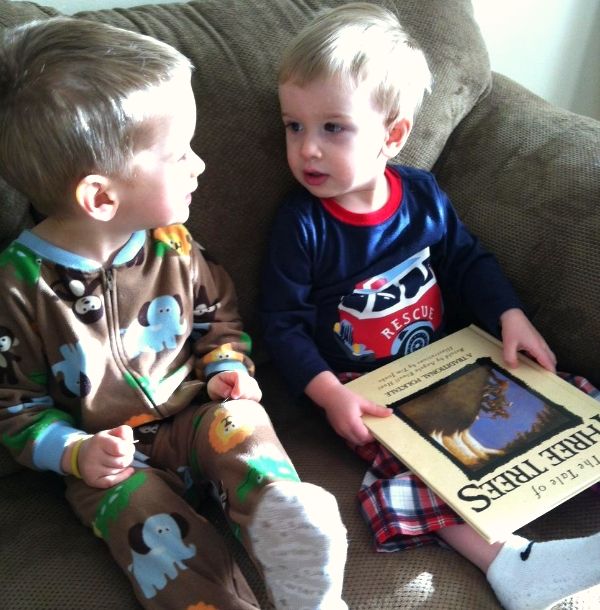 The Tale of Three Trees
Do you go bunnies for Jesus at Easter too?!