the month of May is full of celebration for us!
there always seems to be another person, another moment,
another milestone to celebrate with each passing day!
spring is busting out all over and our hearts cannot contain the gladness.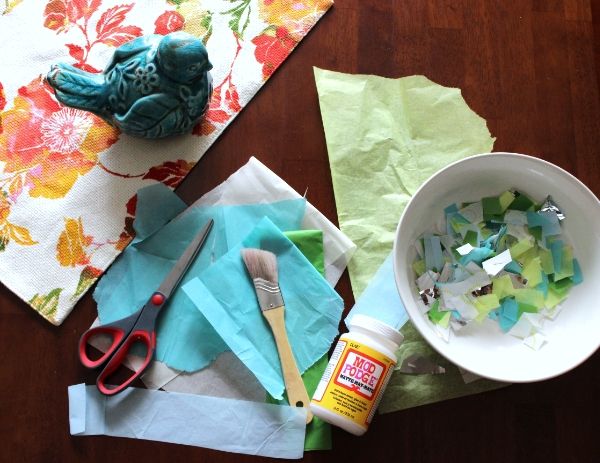 we decided to make some little gifts to give away to those who have
touched our lives lately. these are so simple and sweet:
stained glass candles
you'll need:
small candles in jars (we used $1 candles from Wal-Mart) + shredded tissue paper (Target)
+ modge podge (Hobby Lobby) + paint brush (Wal-Mart) + twine or ribbon (any craft supply store)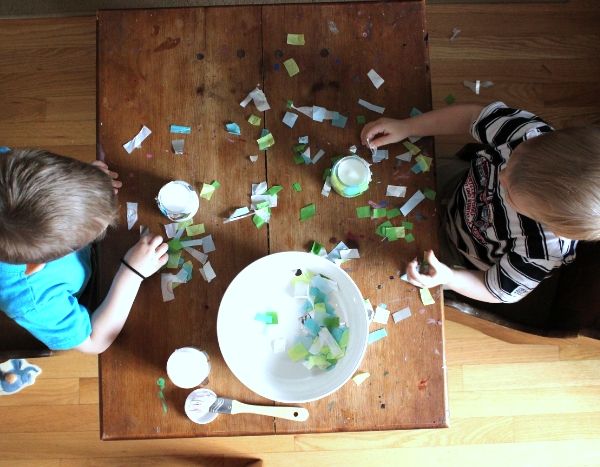 i painted the glass candle jars with modge podge and let my little guys
use their creative minds to place tissue paper shreds all over the sticky space.
when they were finished, i had to rearrange a few pieces so they would lay flat.
i then applied another coat of modge podge over the finished work, and added some twine.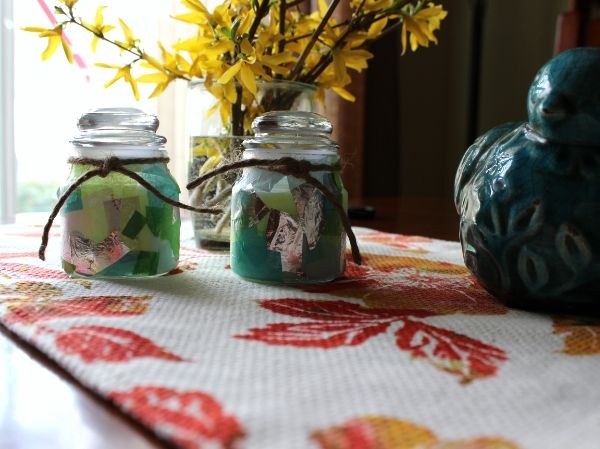 the month of May is when my blog began! can't wait to celebrate my 1 year anniversary with you all
in a couple weeks! if any bloggers are interested in helping me ::
give thanks
:: please shoot
me an e-mail at lilyfieldmomma@yahoo.com! GIVEAWAY in the works!!!
p.s. i added BLOGLOVIN' to my blog today. Google Friend Connect is going to be going away soon.
you can click on the button up on the right side of my page here and add my blog to your reading list.
there is an APP for bloglovin' too! an easy way to keep up with your favorite bloggers!!!
i don't want to lose you - so be sure to click and follow!
XOXO