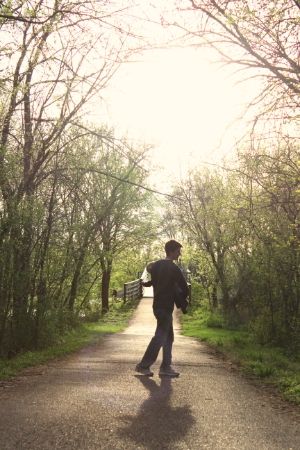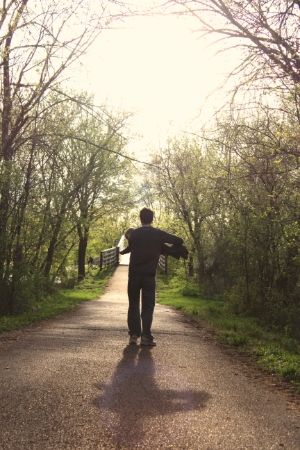 I am so drawn to his child-like spirit. Always ready to love and forgive. He is pure joy. A constant in my life. Steady strength that holds our family together. Adored by his children. They ask all day, every day:
"Papa, home?" Which translates: "Mom, you're nice and all, but when is papa coming back?!"
I bore you for nine months! Nevermind. It's ok.
My heart melts knowing that their papa loves them so much in return
and always gives 110% to them. They are blessed.
I am blessed to have him as the man beside me.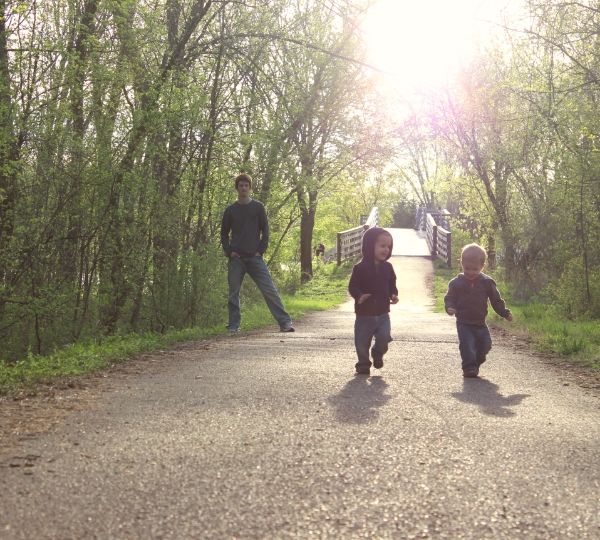 He is a man of surprises and adventure. Which is perfect, because I thrive on that stuff!
One of the first times Nathan ever surprised me, he got a key to my car from my dad and left a box
full of riddles for all the little trinkets he wrapped up for my 1/2 birthday!
I remember that I was on my way to a class that morning, but was so overcome with the details
that I ran back inside, grabbed my mom and sister, and we all poured over the "surprise" until
every angle had been explored... including the angle of what could all of this mean?
"He loves you, of course," is probably what my mom said. She always knew these things.
Well, this man is going to be very surprised by ME this year. Today his is 33rd birthday
and I've got some surprises for HIM! Wishing you the happiest birthday, Nathan!
Brace yourself for serious surprise mode. And you all stay tuned...
can't wait to spill the beans!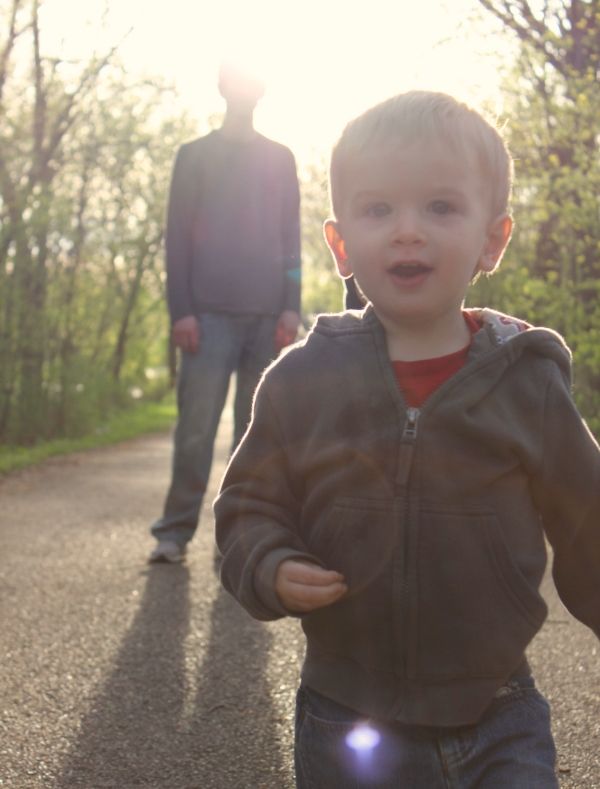 In the meantime... go enter to win some Target cash through the GIVEAWAY
running all week on my blog! Lots of celebrating going on these days! PAAAARTAY!