So we live in itty-bittyville. Our space is limited, but that has its perks.
The older I get, the better I am at seeing the silver linings in life. I like that.

For example: We only keep what is necessary. Liiiiike my ceramic owl collection and every
Food Network magazine that has been issued over the past 3 years. Necessary. Don't be jealous.
Storage space is non-existent so we have to be creative and generous.
We make room for what we need and donate what we can live without.

Our children have an ever growing book collection that we can't live without!
Also, the toys get bigger with my children. Back in the day, we just had a little basket of rattles,
stuffed animals, and chew toys. Now we are dealing with train tables, car collections, and a felt food
factory that they keep to impress their little, girl friends when they come over to play.

We had no choice but to add some space. "BUILD UP," they say. So we did.
Ikea inspired this idea. For ooooh $125ish dollars (depending on how big your room is)
you can land yourself a room-length shelf.

If you've got some power tools and a Home Depot, you can skip getting sucked into the Ikea cyclone
and whip up something like ours for $80ish dollars. HOLLA AT THE DOLLA. Ok I'm done.
LOVE Ikea by the way. So don't go throwing stones at me.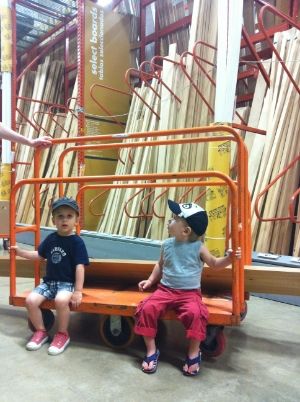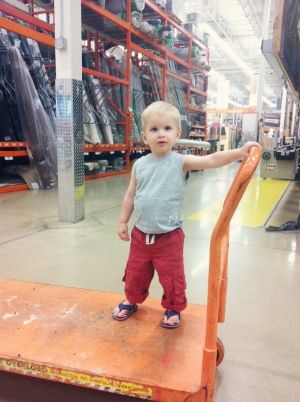 12X1X10 || sanding + painting bright white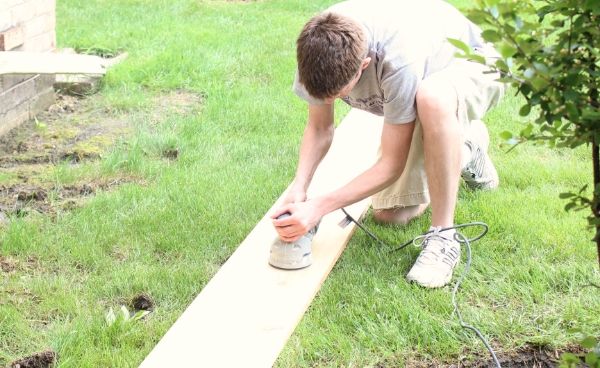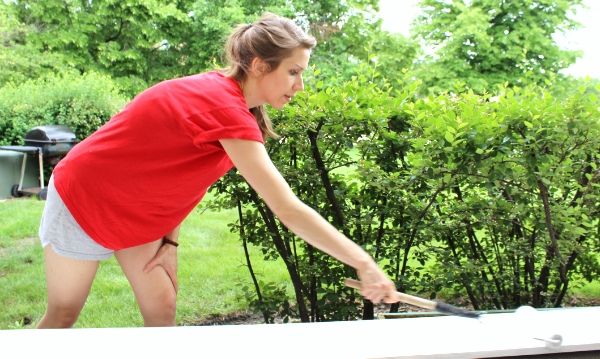 Meet our construction managers || Captain Underpants and Baby Brother


A guy at Home Depot wanted us to toggle that baby onto our wall... so our boys could have the
option of swinging on it?! I think not. I love the circus, but not IN my house. A few sinkers
and serious screws are doing the job just fine. Shout out to the hubs - you better believe
everything is level and lined up to perfection!!! It's basically like having my own
Ty Pennington. Except Nathan is cuter. True story.




What are you favorite ways to save space?
Any neat DIY projects that you have hiding in your house?!
DO SHARE!