John 21:1-19.
Jesus. The beach. Breakfast. Doesn't get much better than that.
______________________________________
"At that time, Jesus revealed Himself again to His disciples at the Sea of Tiberias." vs.1
______________________________________
When I was 5 years old I remember "pretending" to pray the rosary in front of my mom's hope chest.
I remember cuddling under the blankets and whispering night prayers with my little sister.
Our Father, Hail Mary, and a Glory Be - that was our innocent routine.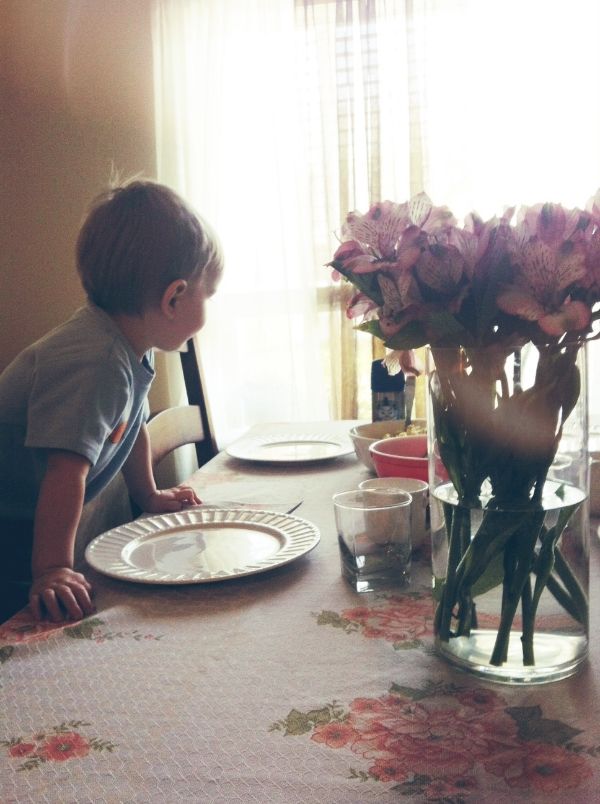 But I am no longer a child. Jesus has been "revealing" Himself to me in new ways now
that I am an adult, wife, and mother. I no longer have hours on end to pray "pretend" rosaries.
I barely have time to take a shower each day.
______________________________________
"Early in the morning, Jesus stood on the shore, but the disciples did not realize that it was Jesus.
He called out to them, 'Friends, haven't you any fish?' 'No,' they answered.
He said, 'Throw your net on the right side of the boat and you will find some.'
When they did, they were unable to haul the net in because of the large number of fish." vs 4-6
______________________________________
He has been inviting me to make my DAY an offering - to live ALL moments with Him...
not just the few, precious quiet ones I steal in my devotional time.

He's been showing me that it is OK to bring my children with me when I come
to Him in prayer. It is OK to invite them in. It is OK if they can't sit still or
speak in whispers. He wants to visit with all of us.

Jesus is such a leader, teacher, and friend in this passage.
I love this side of Him. Reminds me that He wants to be that for me too.
He wants to be part of my every day life. He wants to instruct me - if I'll let Him.


______________________________________
"When they landed, they saw a fire of burning coals there with fish on it, and some bread.
Jesus said to them, 'Bring some of the fish you have just caught.' So Simon Peter climbed back into
the boat and dragged the net ashore. It was full of large fish, 153, but even with so many the net was
not torn. Jesus said to them, 'Come and have breakfast.'" vs. 9-12
______________________________________
I love to meet Jesus in prayer on the beach... just like the apostles.
I love to imagine that we are just enjoying the day and living life together.
I love to feel the sun and sea breeze on my face.
I love to taste the goodness of the food He prepared.
I love to hear His warm laugh and feel His covering over me.
I love to think that THIS IS WHAT HE WANTS - relationship.

He wants to know if you want breakfast on the beach too.